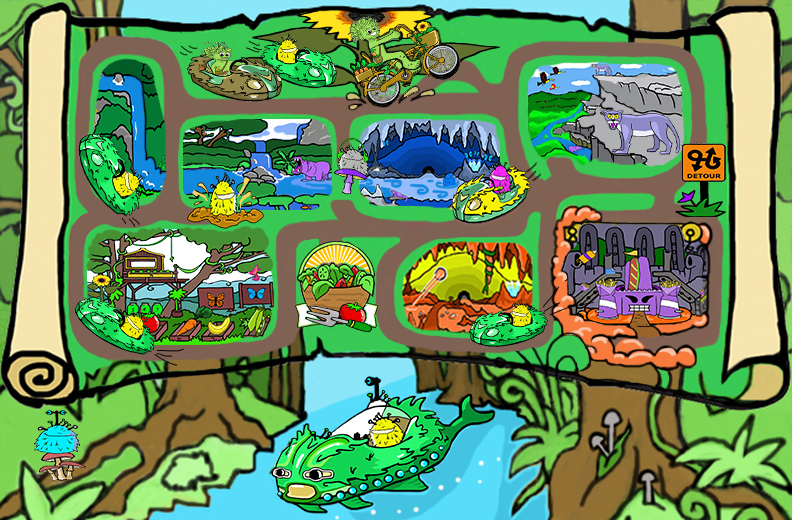 THE WOODS. Just you and trees. Whats up ahead?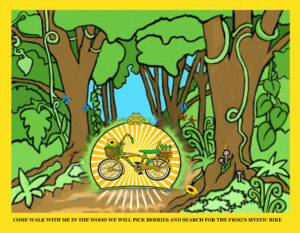 A PORTAL? PRISM BRIDGE? A frog with a bike?! Its Munchimonster's famous Green Machine! A rad bike with a veggie garden box on back!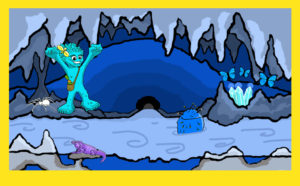 BLUE CAVE Deep inside we shall go seplunking and find gigantic blue crystals and giant rare blue butterflies. Ancient cave winds will carry us over the deep silent crevices.
PRIZE GARDEN Plant magic seeds! Swing in the hammock!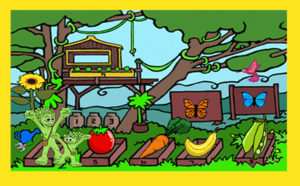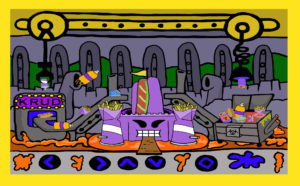 THE KRUDDY'S pollute! They never eat nutritious Super-Salad or conserve! The castle doors bite at all who dare to pass! It stinks P.U.!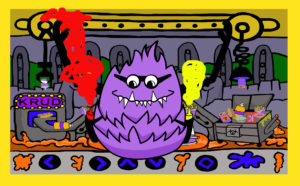 FOOEY & PHARTUS squirt ketchup! Dodge quickly!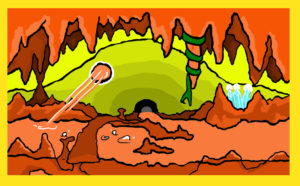 FIREBALL CAVERN has ultramafic fireballs & snapping Polluto Pods! Cross it to escape the Krud Castle!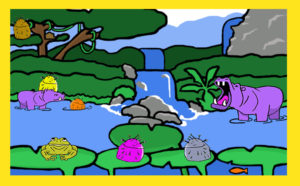 GIVE the Grummichums a bath!
WHEN YOU MASTER YOUR INNER AVATAR GIFT
THEN YOU MAY FLY YOUR CARROCKET SHIP
USE MUNCHI-POWER! TO REACH THE STARS
GO EVEN FARTHER AND FLY PAST MARS!!!