JOIN THE MUNCHIMONSTER FAMILY & TURN ON YOUR MUNCHI-POWER! ™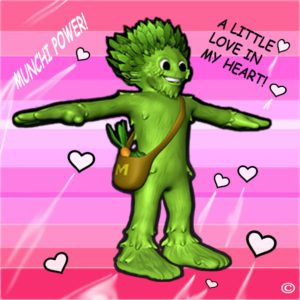 Munchi Power!® of LOVE makes veggies grow & hearts glow!
It gives his Rocketship zoom & puts a boing in mushrooms
It makes Grummichums sing and Mossmobiles zing
It keeps the family together & makes broccoli taste better!
It turns a cranky Kruddy into your best friend buddy!
And for optimal health, don't forget to LOVE yourself! 
SUSTAINABLE SUPER – SALAD FOR EVERYONE!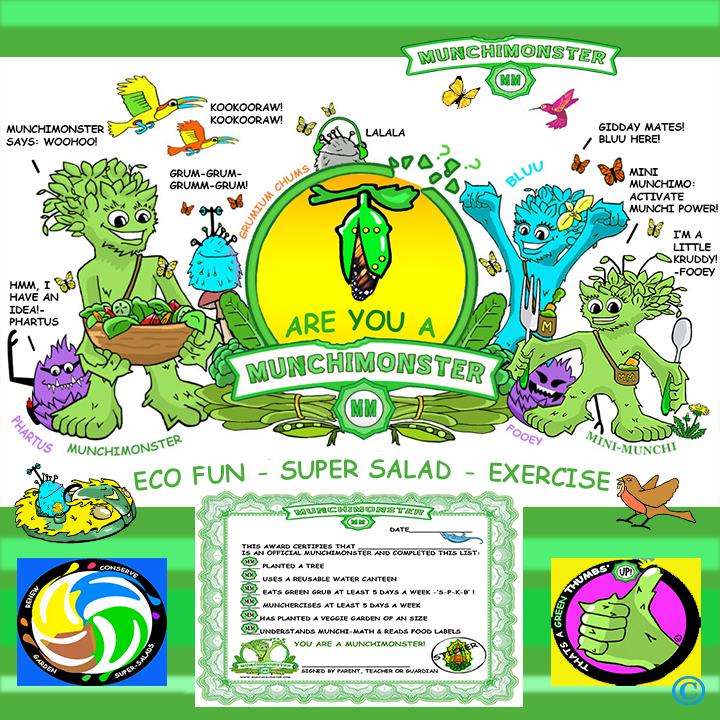 LOVE is the first step! Munchimonster Loves YOU!