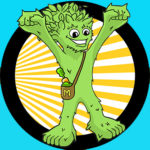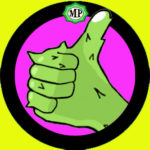 The 'MUNCHI-MANUAL – HOW TO BECOME A MUNCHIMONSTER'
All kids can become Munchimonsters! Learn how with this mini starter course. BUY an E-BOOK or PDF file. YOU can become A Munchimonster (minus the fur)! 
Follow the simple steps, stay the course, achieve your Munchercise & Nutrition goals & earn your Official Certificate! The Munchi-Manual has basic information on how to become a Munchimonster. To keep track of weekly goals & stick on your Award Stickers get the PDF printable version. It allows you to write on your Garden Plot Plan Map & write on the Goals Calendar & has printable Award Certificates for; 'Are You A Munchimonster', 'Green Thumbs Up!', & 'Pollinator' clubs.
PRINTABLE PDF DOWNLOAD File is in the MUNCHI-POWER! STORE 
TRY AN E-BOOK! ( E-Book can NOT Be Printed Out )
LINK TO KINDLE E-BOOK: