AVATARS OF GAIA – A.O.G. – CHAPTER BOOK FOR 9 – 14yr olds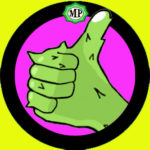 JOIN PROFESSOR HEART, MUNCHIMONSTER, AND THE AVATAR OF GAIA KIDS ON AN ADVENTURE INTO THE MYSTICAL DIMENSION OF THE LIVING EARTH, GAIA!
DO YOU DARE CROSS PRISM BRIDGE, TRANSFORM, AND ENTER HAZARD HOLLOW?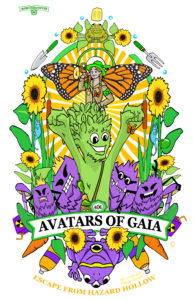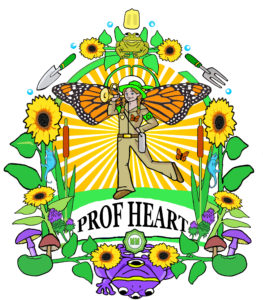 WILL YOU LEARN TO USE YOUR SECRET AVATAR POWER TO STOP THE KRUD KING?
MUNCHIMONSTER CAN NOT DO IT ALL ALONE. IT TAKES A TEAM TO KEEP THINGS GREEN! JOIN US!

CAN THE KIDS RESTORE NATURES HARMONY & CROSS BACK TO CAMP BEFORE THE PORTAL SHUTS?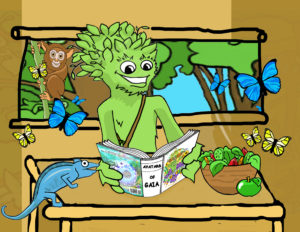 MUNCHIMONSTER PREFERS PAPERBACK BOOKS
HIS TREEHOUSE DOESN'T HAVE WIFI!
TRY an E-BOOK
LINK TO AMAZON E-BOOK free preview