MUNCHIMONSTER PLANTS A VEGGIE GARDEN SO HE CAN MAKE MORE SUPER-SALAD! MUNCHIMONSTER'S TREEHOUSE FARM-GARDEN IS GROWING NUTRITIOUS FOOD!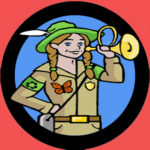 THEY PLANT FLOWERS FOR BEES, BUTTERFLIES AND BATS –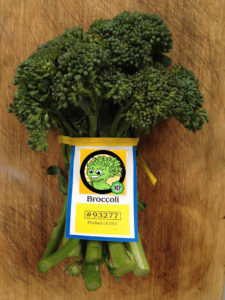 POLLINATORS!
MUNCHIMONSTERS ARE SUSTAINABLE! THEY CARRY A RE-USABLE BAG, WATER CANTEEN, AND FORK. A FRESH PICKED BANANA LEAF MAKES THE BEST PLATE!
MUNCHIMONSTERS GET MUNCHI-POWER! FROM NUTRITIOUS FOOD & MUNCHERCISE! THEY SWIM, VINE-SWING, BIKE, CLIMB & DO OUTDOOR SPORTS!  TURN ON YOUR MUNCHI-POWER! WOO-HOO!
EARN AN OFFICIAL KIDS CLUB AWARD!

GREEN THUMBS UP GROW A MUNCHIMONSTER FARM-GARDEN                                      https://www.munchimonster.com/awards/green-thumb/

POLLINATORS FEED THE BEES & BUTTERFLIES, AND THE BATS!
https://www.munchimonster.com/awards/green-thumb/


ARE YOU A MUNCHIMONSTER? LEARN HOW TO BECOME A MUNCHIMONSTER https://www.munchimonster.com/awards/award-certificate/

GREEN STAR KIDS GO THE EXTRA MILE! BE A MUNCHI-VIP! https://www.munchimonster.com/awards/green-star-kids/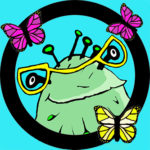 MASTER MONARCH SCOUT BADGE WE LOVE BUTTERFLIES! http://gsmastermonarch.blogspot.com
AWARD CERTIFICATES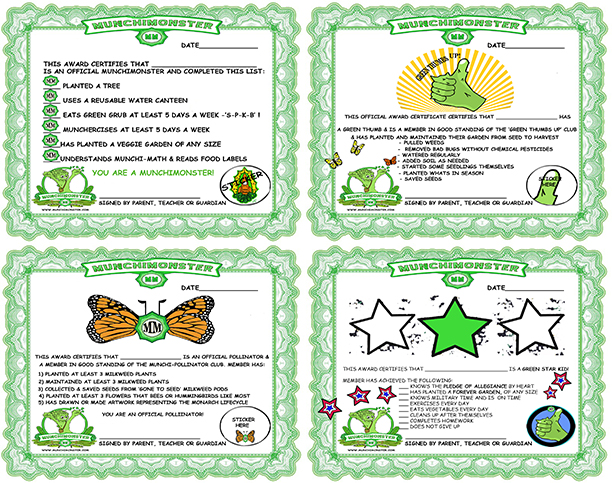 MANIFEST YOUR GOAL, LIKE ZEN-MUNCHI'S FLOATING APPLE